An Examination of Conscience for the Internet...
Deacon Greg Kandra


"Since it is Advent, and since this is a time for penitence and penance, and since John the Baptist just called us last Sunday to "Repent!," I thought it worthwhile to reconsider how a lot of us spend our time here on the digital continent. Over the weekend, Pope Francis called on the faithful to use the Internet as a source of hope.
---
The media are starting to pay attention to the Church. They're getting it incredibly wrong, but they are paying attention...
Kathryn Jean Lopez


Time had their correction of the year moment the other day when their online poll described him as having rejected Church dogma. And there are certainly things to take issue with in the write-up. Nancy Gibbs acknowledges that "he has not changed the words, but says that "he's changed the music." Her point is tone and temperament, and that we can see.
---
Four quick thoughts about the significance of Pope Francis as Time's 'Person of the Year'
John Allen


In the latest confirmation of just how much Pope Francis has taken the world by storm, Time magazine today named him its Person of the Year, outdistancing other finalists such as Edward Snowden, Bashar al-Assad, and even Miley Cyrus. Here are four quick thoughts about the significance of the honor. First...
---
7 enduring lessons from 'It's a Wonderful Life'
---
Here's why Time Magazine named Pope Francis "Person of the Year"
John Thavis


Francis is a truly global figure, not just because he's the head of a global religion but because of his radically different vision of the church and the papacy. As he put it, he sees the church first of all as a "field hospital" that has the primary task of healing people's wounds. He favors dialogue over doctrine...
---
Pope's Wednesday audience: "The final judgment raises fear, but it gives elements of comfort and trust"
---
After 482 years, why hasn't the tilma of Our Lady of Guadalupe disintegrated?
Kathy Schiffer


You probably know the story of Our Lady of Guadalupe, and how her image was miraculously imprinted on Juan Diego's tilma (cloak). You may know that the tilma itself, made of plant fibers, should have disintegrated by this time, but instead its vivid colors remain clearly visible. Dr. Aldofo Orozco, researcher and physicist...
---
Incitement to vigilantism? SNAP begins publishing phone numbers and email addresses of accused priests...
---
Here are the 8 most important libraries in the world...
---
Tremors in the congregation for Catholic education, from which Pope Francis has quietly removed nine cardinals...
Sandro Magister


It is well established by now that the reform of the Roman curia undertaken by Pope Francis will be thorough, and precisely for this reason will not be accomplished in the short term. The confirmation has come from the second round of meetings of the eight cardinal "advisors" that took place in Rome in early December, in the presence of the pontiff.
---
10 things you need to know today: December 11, 2013...
---
Abortionist takes the witness stand at Mary Wagner trial...
---
6 things to know and share about Our Lady of Guadalupe...
Jimmy Akin


December 12 is the commemoration of Our Lady of Guadalupe. In the United States, the day is a feast. Linked to this day is December 9, which is the optional memorial of Juan Diego, to whom she appeared. Here are 6 things to know and share...
---
It's time to wake up. The global war on Christians is gaining strength...
---
Hollywood executives furious after atheist film critic takes on anti-Catholic distortions in "Philomena"
---
6 embarrassing things you do, and scientific explanations for why you do them...
---
8 things to know and share about the Immaculate Conception...


As the percentage of Hispanic Catholics in the U.S. grows, you can expect more happy trends like this...
---
Francis is the third pope to be named Time's 'Person of the Year', following John XXIII and John Paul II...
Rocco Palmo


It's been clear for a while that this has been a time unlike any we'll ever see again... and accordingly, whatta capper – the 266th Bishop of Rome has been named as TIME's 2013 Person of the Year, Papa Bergoglio's "humility" and "compassion" in the Shoes of the Fisherman cited as the rationale for the choice.
---
10 practical tips and tricks to help make your Christmas a littler merrier...
---
Airlines finds out what passengers want for Christmas, leaves presents at baggage claim...
---
The "ugly" side of Nebraska Cornhuskers coach Bo Pelini...
Thomas Wurtz


When Bo Pelini dropped a handful of f-bombs in a private setting two years ago (which happened to be recorded, and then happened to be released to the public recently), he put himself in a bad situation. He apologized, as he should have. When asked about his sideline demeanor on ESPN First Take...
---
15 amazing examples of invisible architecture...
---
We live in a brutal and utilitarian age, which is all the more reason to build beautiful churches...
Fr. Dwight Longenecker


G.K. Chesterton said 'Every argument is a theological argument', and the modern churches clearly reflect the beliefs of their builders. First, the builders and their buildings are fundamentally utilitarian. Driven by the unquestioned modernist dogma that, "Form follows function" they have designed not churches, but auditoria.
---
7 reasons to learn Latin (with an Infographic)
---
A deeper look at my journey home to the Catholic Church...
Marcus Grodi


Becoming Catholic was never my dream or intent. It is still an all too vivid memory to me, sitting alone at age 40 in a half-lit basement, having resigned from the pastorate. I ached for having abandoned the weekly privilege of a pulpit from which to proclaim God's truth. Would I ever have this privilege again? Will I ever again have a pulpit?
---
Gifts for every Catholic on your Christmas list...
Tom Perna


Two weeks from today, yes, 14 days from now, is Christmas Day. I am not in Christmas mode yet, but hell or high water, it's coming! If you are like me, you are still waiting and anticipating the Incarnation to come, which really means you probably are just starting to think about your Christmas list.
---
Here are some ways that adults can participate meaningfully in the preparation for Christmas...
Simcha Fisher


Love, love, love getting a promise, a reassurance -- and a warning! -- from the Savior before He is even born. It reminds me of the deliciously baffling idea that Mary's Immaculate conception came about because she was already saved by the Savior before He was born, before she consented to his conception, before she was even born herself.
---
Jesus and Christian faith in the public square? Yes! And proclaimed by a military band...
Msgr. Charles Pope


Maybe I'm just not listening to the news enough, but I haven't heard a lot about the Christmas wars this year. These are the annual wars wherein a Christian seeks to put up some display of Christmas, be it a creche or Christmas tree...
---
Here's a Pope who condemns unfettered capitalism. So he must be a Marxist, right?
---
What recent scientific studies can teach us about ourselves and raising our children...
---
A candid assessment of Nelson Mandela...
---
Vatican launches global campaign to fight "global scandal" of hunger...
---
The story of Mary in marble and bronze...
---
Get this entire Catholic website on CD-ROM...

The full contents of the New Advent website are available on CD-ROM. It includes the Catholic Encyclopedia, Church Fathers, Summa, Bible and more — and it's only $19.99...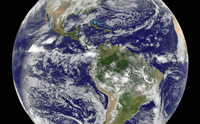 WORLD WIDE WEB
CATHOLIC LINKS
Adoration:
Eucharistic Adoration Directory
Audio:
Lighthouse
-
Audio Sancto
Bibles:
Douay
-
Knox
-
NAB
-
RSVCE
Blogs:
Blog Directory
Bulletins:
Seek and Find
Calendars:
Catholic Calendar
-
Easter Table
Catechisms:
Baltimore Catechism
-
Catechism of the Catholic Church
Events:
Catholic Event Finder
Forums:
Catholics Answers Forums
HHS Mandate:
Becket Fund
Jobs:
Catholic Jobs
Latin:
Ecclesiastical Latin Resources
Latin Mass:
TLM Altar Server Tutorial
-
TLM Mass Directory
Mass Times:
MassTimes
Movie Reviews:
USCCB Movie Reviews
Panoramas:
St. John Lateran
-
Sistine Chapel
Readings:
Today's Readings (USCCB)
Retreats:
U.S. Retreats and Retreat Centers
OTHER LINKS
Cameras:
EarthCam (Live)
-
Aerial Panoramas
Comics:
Calvin and Hobbes
-
C&H Search Engine
-
Dilbert
-
Peanuts
Customer Service:
GetHuman
Fact Checking:
Snopes
Find Things:
Mailboxes (USA)
-
Payphones
-
Phone Numbers
Money:
Missing Money
Privacy:
Do Not Call
Reading Lists:
Hardon
-
McCloskey
-
USLHE
-
Marines
Scanners:
Air Traffic Control
-
Radio Reference
-
Broadcastify
Shopping (Local):
Milo
-
Yard Sales
Tracking:
Airplanes
-
ISS
-
Satellites
-
Ships #1
-
Ships #2
Travel (Flying):
Turbulence
-
VFR Maps
-
SeatGuru
-
FlightAware
Travel (Hotels):
Bed Bug Registry
Weather:
ECMRF (Europe)
-
NCAR/RAP
-
Wind Map
-
National Weather Service (USA)