27 reasons you should always ask for the window seat...
---
"I have everything I need, and that has always bugged me": 13-year-old finds life-long mission...
---
Beginning Lent with the Four Last Things: Death, Judgment, Heaven and Hell...
Msgr. Charles Pope

Although everyone wants to go to heaven, it is a heaven as they describe it. But not everyone wants to go to the real heaven which is God's Kingdom in perfection. You see, in heaven, God's Kingdom, there is love for the truth, love for chastity, love for the poor, love for justice, love for one another...
---
Pope Francis speaks to priests of Rome: "Neither the lax nor the rigorous bear witness to Jesus Christ"
---
Full transcript: Pope Francis' March 5 interview with Corriere della Sera...
---
Video: A brief history of religious liberty, from Emperor Constantine to Vatican II...
---
"Lent calls us to a shake-up": With a warning shot at home, Pope Francis launches in...
Rocco Palmo


Following in the footsteps of centuries of his predecessors, 51 weeks since his election to Peter's Chair, tonight the 266th Bishop of Rome led the traditional penitential procession along the Avventine Hill, starting from the Benedictine mother-church of Sant'Anselmo toward the Dominican base at Santa Sabina, this Ash Wednesday's station church.
---
Must-watch video: Classy young boy stuns U.S. Air Force officer with heartfelt act of almsgiving...
---
Lenten Message 2014: "He became poor, so that by His poverty you might become rich"
Pope Francis


As Lent draws near, I would like to offer some helpful thoughts on our path of conversion as individuals and as a community. These insights are inspired by the words of Saint Paul: "For you know the grace of our Lord Jesus Christ, that though he was rich, yet for your sake he became poor, so that by his poverty you might become rich" (2 Cor 8:9).
---
From ESPN hosts to business consultants, Catholics across the country wear their ashes to work...
---
6 secrets you can learn from the happiest people on earth...
---
In Lent, Miserere and "meeting"
---
9 things to know and share about Ash Wednesday...
---
Ash Wednesday in Rome...
George Weigel


Half an hour before sunrise on Ash Wednesday, hundreds of English-speakers from all over Rome will begin walking to the ancient basilica of St. Sabina on the Aventine Hill. They'll start from student residences, from embassies to Italy and the Holy See, and from the Vatican. The Schwerpunkt, or focal point...
---
There is a deeper reality to Ash Wednesday than most people realize...
Archbishop Samuel Aquila


Besides Christmas and Easter, parishes usually experience the biggest crowds on Ash Wednesday. People are inherently sacramental—we are made to physically experience life, including the spiritual realm—so that is certainly part of the filled pews. But there is an even deeper reality to Ash Wednesday that I want to bring to your attention.
---
The dirty little secret about Ellen's Oscar selfie...
Thomas McDonald


It was a wacky, seemingly spontaneous moment in which Ellen and a bunch of stars took a selfie, and then she urged people to make it the most retweeted photo ever. And they did! I think it got almost 3 million retweets. That's the only reason I even know about: it was all over Twitter. Yeah...
---
"It's a very sad day on the North Shore": Developer destroys half of historic Long Island retreat house...


There are hidden harmonies in the four Gospels...
Jimmy Akin


When evaluating testimony, lawyers (and juries!) look for signs of credibility in the testimony of the witnesses. One sign of credibility is when tiny details do line up, but they're the kind of details that the witnesses would not have thought to conspire about. At first, these details don't leap out at you.
---
The urgency of infant Baptism...
R. Jared Staudt


I recently wrote of one of my newborn son's namesakes, Bl. Columba Marmion. My son, Colum, was baptized five days after birth (it would have been three except for the priest's sickness), which is fast these days. In the old days it would have happened sooner. Pope Benedict XVI, for instance, was baptized on the day of his birth!
---
10 things you need to know today: March 6, 2014...
---
House of Cards on an Ash Wednesday...
---
Good news from Canada: Quebec euthanasia bill dies as government calls April election...
---
Mystery solved. Now we know why Fort Worth's Bishop Olson had to intervene at Fisher More College...
Mark Shea


The pride and arrogance of reactionaries is resiliently unteachable. They may be massively wrong and deeply destructive of the Church and of innocent people, but like Buzz Lightyear, they are always sure. It goes with being the best, purest, most awesome and perfect Catholics on the planet.
---
The 8 types of ashes you might get on Ash Wednesday...
---
Here are some highlights from the Pope's new interview with Corriere della Sera...
John Thavis


Pope Francis' latest interview, published today by the Italian newspaper Corriere della Sera, featured more of his characteristic pastoral populism and a tolerant tone on several moral issues. His defensive comments on clerical sex abuse will no doubt raise the question: Does the pope think this issue is really behind us? Here are some highlights...
---
"Be fruitful and multiply, and fill the earth": An eye-opening chart of earth's land mammals by weight...
---
In latest interview, Pope Francis praises Humanae Vitae, lauds Pope Benedict's efforts against sexual abuse...
---
There's only one problem with Ash Wednesday: the sermon. It's always the sermon...
Elizabeth Scalia


The Ash Wednesday wake-up call is the start of a spiritual spring-cleaning I always love, even when the spiritual work is heavy and messy. I love the Mass readings. I love the sense of ancient tribalism that accompanies the smearing of ashes onto foreheads — this outward sign of penance, of belonging, and self-revelation: I belong to Christ...
---
Ash Wednesday 2014: "Give thanks to God for the mystery of His crucified love"
---
The annual Lent mega-post...
Marcel LeJeune


While we are not required to "give something up" we are required to do something penitential. Lent is a great time to break a bad habit and give it to the Lord. These sins and vices we should not take back after Lent. It is also a time to give something up that is good during this season. This is why people give up something they enjoy.
---
"Remember you are dust": Lenten lessons from a monastic funeral...
---
Allow me to inspire you this Lent...
Simcha Fisher


Our college chaplain used to encourage us to take on thoughtful penances for Lent -- but not to tell everyone what we had chosen. "It's not . . . " he would say, carefully, screwing up his cherubic face (and we knew he was going to bring out the big guns). . . "It's not helpful." And he is right.
---
God moves in a mysterious way...
---
'Son of God' opens with $26.5 million at box office, far more than experts had expected...
---
Get this entire Catholic website on CD-ROM...

The full contents of the New Advent website are available on CD-ROM. It includes the Catholic Encyclopedia, Church Fathers, Summa, Bible and more — and it's only $19.99...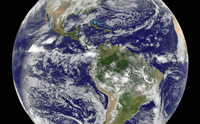 WORLD WIDE WEB
CATHOLIC LINKS
Adoration:
Eucharistic Adoration Directory
Audio:
Lighthouse
-
Audio Sancto
Bibles:
Douay
-
Knox
-
NAB
-
RSVCE
Blogs:
Blog Directory
Bulletins:
Seek and Find
Calendars:
Catholic Calendar
-
Easter Table
Catechisms:
Baltimore Catechism
-
Catechism of the Catholic Church
Events:
Catholic Event Finder
Forums:
Catholics Answers Forums
HHS Mandate:
Becket Fund
Jobs:
Catholic Jobs
Latin:
Ecclesiastical Latin Resources
Latin Mass:
TLM Altar Server Tutorial
-
TLM Mass Directory
Mass Times:
MassTimes
Movie Reviews:
USCCB Movie Reviews
Panoramas:
St. John Lateran
-
Sistine Chapel
Readings:
Today's Readings (USCCB)
Retreats:
U.S. Retreats and Retreat Centers
OTHER LINKS
Cameras:
EarthCam (Live)
-
Aerial Panoramas
Comics:
Calvin and Hobbes
-
C&H Search Engine
-
Dilbert
-
Peanuts
Customer Service:
GetHuman
Fact Checking:
Snopes
Find Things:
Mailboxes (USA)
-
Payphones
-
Phone Numbers
Money:
Missing Money
Privacy:
Do Not Call
Reading Lists:
Hardon
-
McCloskey
-
USLHE
-
Marines
Scanners:
Air Traffic Control
-
Radio Reference
-
Broadcastify
Shopping (Local):
Milo
-
Yard Sales
Tracking:
Airplanes
-
ISS
-
Satellites
-
Ships #1
-
Ships #2
Travel (Flying):
Turbulence
-
VFR Maps
-
SeatGuru
-
FlightAware
Travel (Hotels):
Bed Bug Registry
Weather:
ECMRF (Europe)
-
NCAR/RAP
-
Wind Map
-
National Weather Service (USA)