8 things you need to know about Easter Sunday...
Jimmy Akin


The great day is finally here: Easter, the most important day of the Christian calendar. More important even than Christmas. What happened on this day? Was Jesus' resurrection a real, historical event? How does the Church celebrate this day? Is Easter a pagan holiday? Here are 8 things you need to know.
---
A meditation on the Easter Gospel...
Msgr. Charles Pope

Let's look at the Easter journey that Mary Magdalene and Mary, (likely, Mary the Mother of James and Joses) make out of darkness into light. Mark (16:1) adds that "Salome" went with them. Salome was the wife of Zebedee, and the mother of James and John. From Luke (24:10) it also appears that Joanna, wife of Chusa...
---
Five 1-minute projects that will change the way you taste wine...
---
10 things you need to know today: April 19, 2014...
---
When the idea of objective truth disappears, intelligent debate is replaced by emotive bullying...
Fr. Dwight Longenecker


In a recent case in North Carolina, a sweet faced and intellectually accomplished nun came to a Catholic high school to address the students about human sexuality. We don't have the text of sister's talk, but from the outrage expressed she not only criticized homosexual actions, but was down on divorce and sexual sin.
---
Why is Good Friday called Good Friday? The etymology and origins of the name...
---
Pope Francis hit some home runs in yesterday's eloquent Chrism Mass homily...
Fr. John Zuhlsdorf


Today His Holiness of our Lord preached a sermon on the occasion of the Chrism Mass of Holy Thursday. He spoke with eloquence about the priest and priesthood. He spoke especially about joy, departing from the "oil of gladness" which we speak of on this day. I am not happy with the English translation, nor in simply reading it.
---
9 things you need to know about Good Friday...
---
The Holy Week defeat of the Colorado abortion bill was a reminder of the eternal victory of life over death...
---
"Come down from the Cross and we will believe"
---
Tiny Liechtenstein just got even tinier, but no one seems to mind...
---
Homily for Holy Thursday Mass of the Chrism...
Pope Francis


In the eternal "today" of Holy Thursday, when Christ showed his love for us to the end (cf. Jn 13:1), we recall the happy day of the institution of the priesthood, as well as the day of our own priestly ordination. The Lord anointed us in Christ with the oil of gladness...
---
How do we unite ourselves to the Passion of Christ?
Fr. C. John McCloskey


Today's is a challenging assignment: To write on the beginning of Christ's Passion this evening, the deicide by which (you all know the back story) mankind's Original Sin in Eden and (conservatively speaking) the subsequent millennia of accumulated personal sins were atoned for. I've often thought that, when I reach heaven (Deo volente)...
---
Chiara Corbella died on June 13, 2012, and her story spread like wildfire...
---
We're all dying. All of us. But Christ has conquered death, and Christianity is the ultimate defiance...
Christopher Stefanick


A dear friend of mine was recently diagnosed with a particularly aggressive form of cancer. She has four children. The oldest is six. Some time ago I wrote about her conversion from Buddhism to Catholicism. She was engaged to my godson, an adult convert from atheism, who brought her into a beautiful parish.
---
"A Holy Week miracle": Life wins over death with stunning end of Colorado abortion bill...
---
Flannery O'Connor looked straight into the dark mystery of Good Friday...


The five-fold argument for the Resurrection...
Joe Heschmeyer


The New Testament consists of first-century, seemingly first-hand accounts of the life, death, and resurrection of Jesus Christ. It also claims to be an eyewitness account and makes some mighty bold claims about what the authors saw and heard. Yet a first-century audience (that is...
---
How to make Fanesca, the traditional Ecuadorian Holy Week soup...
---
The teaching of the Church is clear: Souls are actually in hell now, and will be for all eternity...
Tim Staples


While we did not broach the topic of "how many" will be saved; that is for another time, our focus here will be on the question of whether there are and whether there will be souls in hell for all eternity. Greater minds than mine, like the aforementioned Hans Urs von Balthasar, and Fr. Robert Barron...
---
Four immediate results of the death of Jesus on the Cross, according to Matthew...
---
Adoramus Te, Christe et Benedicimus Tibi...
Rocco Palmo


Set to begin just after 9pm in Rome (3pm ET, Noon Pacific), below is a live-feed of this Good Friday's traditional torch-lit Way of the Cross at the Colosseum in the presence of the Pope. The meditations for this year's Via Crucis were written by Giancarlo Maria Bregantini...
---
From "the third hour" until "the sixth hour." From sext to none. From noon until three in the afternoon...
---
Jesus died to save you. But what exactly does that mean? How does salvation really work?
---
Here's why atheism, especially in its currently fashionable form, is an intellectual sham...
---
Crucifixus est...
Tom Neal


The Cross is an endless wellspring of wisdom which, for the Christian, should remain the heart of prayer and the soul of action. St. Thomas Aquinas said, "The cross exemplifies every virtue." For all the years I have endeavored to become a theologian...
---
It was curious to see how the demeanor of Colorado's pro-abortion senators changed in the face of Catholic opposition...
---
Catechesis of the Good Shepherd has been life-changing for our family...
Simcha Fisher


When I was growing up, the parish offered a few options for Catholic kids: you could join "Snoopy Group," which meant that you sat in a circle and talked about friendship; or you could join JCDA -- which, in our area, meant holding elections, baking, and frantically filling out the virtue chart on the way to the church basement.
---
10 things you need to know about Holy Thursday...
---
Jewish extremists continue to target Christians, Muslims in the Holy Land...
Kathy Schiffer


On April 1, a Catholic monastery dedicated to Mary, Queen of Palestine, near Beit Shemesh, west of Jerusalem, was vandalized. Anti-Christian graffiti on the monastery walls said "Jesus is a monkey, Mary is a cow." Tires were slashed on five vehicles. Two days later, on April 3 in the Israeli town of Jish...
---
One way or the other, you have to decide about Jesus...
---
The Catholic tradition on Nephilim, Incubi, and Succubi...
---
I'm not feeling politics right now. It's Holy Week and I want Jesus...
Rebecca Hamilton


I'm not feeling politics right now. We've got wars and rumors of wars over a large swath of the world. Pro life people are battling killer legislation in Colorado and corporate raiders are raiding the public treasury everywhere and in every way they can. There are runaway bishops to write about, as well as a stand up bishops who are trying to fight the fight.
---
Archdiocese of Dublin issues warning on fake visionary 'Maria Divine Mercy'
---
Get this entire Catholic website on CD-ROM...

The full contents of the New Advent website are available on CD-ROM. It includes the Catholic Encyclopedia, Church Fathers, Summa, Bible and more — and it's only $19.99...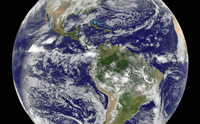 WORLD WIDE WEB
CATHOLIC LINKS
Adoration:
Eucharistic Adoration Directory
Audio:
Lighthouse
-
Audio Sancto
Bibles:
Douay
-
Knox
-
NAB
-
RSVCE
Blogs:
Blog Directory
Bulletins:
Seek and Find
Calendars:
Catholic Calendar
-
Easter Table
Catechisms:
Baltimore Catechism
-
Catechism of the Catholic Church
Events:
Catholic Event Finder
Forums:
Catholics Answers Forums
HHS Mandate:
Becket Fund
Jobs:
Catholic Jobs
Latin:
Ecclesiastical Latin Resources
Latin Mass:
TLM Altar Server Tutorial
-
TLM Mass Directory
Mass Times:
MassTimes
Movie Reviews:
USCCB Movie Reviews
Panoramas:
St. John Lateran
-
Sistine Chapel
Readings:
Today's Readings (USCCB)
Retreats:
U.S. Retreats and Retreat Centers
OTHER LINKS
Cameras:
EarthCam (Live)
-
Aerial Panoramas
Comics:
Calvin and Hobbes
-
C&H Search Engine
-
Dilbert
-
Peanuts
Customer Service:
GetHuman
Fact Checking:
Snopes
Find Things:
Mailboxes (USA)
-
Payphones
-
Phone Numbers
Money:
Missing Money
Privacy:
Do Not Call
Reading Lists:
Hardon
-
McCloskey
-
USLHE
-
Marines
Scanners:
Air Traffic Control
-
Radio Reference
-
Broadcastify
Shopping (Local):
Milo
-
Yard Sales
Tracking:
Airplanes
-
ISS
-
Satellites
-
Ships #1
-
Ships #2
Travel (Flying):
Turbulence
-
VFR Maps
-
SeatGuru
-
FlightAware
Travel (Hotels):
Bed Bug Registry
Weather:
ECMRF (Europe)
-
NCAR/RAP
-
Wind Map
-
National Weather Service (USA)