Did Pope Francis recently diss Catholic apologists? 9 things to know and share...
Jimmy Akin


Why is that not a diss on apologists? Because he wasn't talking about apologists. He was talking about bishops. Specifically, he was talking about the attitude that bishops should bring to their jobs. He said that bishops should be "humble and faithful sowers of the truth" rather than "apologists for their own agendas" or "crusaders for their own battles.{
---
Atheism's glorious gifts to humanity: the guillotine, the Gulag, and the gas chamber...
Joseph Pearce


There are lies, damned lies, and neo-atheist polemics. One of the most egregious examples of such godless mendacity is the claim that religion has been the cause of most of the wars that have blighted humanity throughout its blood-stained history. In a world with "no religion", so the argument runs, there would be "nothing to kill or die for".
---
Solidarity minus subsidiarity equals tyranny...
John Zmirak


Blow off solidarity, and you get anarchy; forget subsidiarity, and tyranny slips in. How do we find and keep a balance? The historian Lord Acton is famed for reflecting that "power tends to corrupt." This is less an observation about power itself than it is about human nature. Whatever our aspirations or ideals, we are also goaded by instincts...
---
Non-stop nonsense: Hollywood's strange take on Islamic terrorism (spoiler alert)
William Kilpatrick


The Sum of All Fears is a 2012 thriller based on the Tom Clancy novel of the same name. In the book, Islamic terrorists detonate a nuclear bomb at a Baltimore football stadium. In the movie, the terrorists are transformed into white supremacist neo-Nazis. The recently released film Jack Ryan: Shadow Recruit depicts a terrorist sleeper cell in Dearborn...
---
Photos and video: Archbishop Alexander Sample of Portland celebrates Pontifical High Mass in Extraordinary Form...
Diane Korzeniewski


I saw a photograph of Archbishop Sample doing a Pontifical Mass in the Archdiocese of Portland, Oregon. I contacted the photographer, seeing his name in the corner of the photo and asked Marc Salvatore if I could use this picture above. He told me the homily was forthcoming and more pictures. I decided to wait.
---
Georgia's Berry College has a live bald eagle camera that is totally addictive...
---
Here's a beautiful picture of Oeschinen Lake in Switzerland to start your week...
---
Catholicism is growing by leaps and bounds in the heart of the Muslim world...
John Allen


Many Americans have heard or read reports about an exodus of Christians out of the Middle East, and in terms of the indigenous Arab Christian population that's all too real. Christians now make up only 5 percent of the region's population, down from 20 percent a century ago. In places like Iraq, whole Christian communities are on the brink of extinction.
---
Here is the secret reason men do a lot of the dumb things that we do...
Fr. Damian Ference


Last week I took the last empty seat at a lunch table where five of our seminarians were engaged in a fiery discussion about priestly vocations. One of them was trying to figure out why his pastor only told him that he thought he had a call to the priesthood after he had been accepted to the seminary. He told us that he knew his pastor for most of his life...
---
Christ was there! And I missed him...
---
Are you really a Christian, or are you a Moralistic Therapeutic Deist? Here's how to tell the difference...
---
Beer, pretzels, theology, and a gotcha question for Catholics...
---
In rare interview, Benedict XVI recalls life of John Paul II...
---
Pope Francis names 8 cardinals, 7 laymen members of newly-formed Council for the Economy...
---
My cancer is showing signs of new activity, and it may eventually be the cause of my death. I ask for your prayers...
---
The crisis of the German hierarchy comes to a wrongheaded head...
---
I'm a telemarketer. Here's how to get rid of me...
---
The day you couldn't stop smiling...
---
On the third anniversary of the Japanese tsunami, the Vatican remembers with Mozart's Requiem...
Kathy Schiffer


Three years after the earthquake and tsunami which afflicted Japan in 2011, Rome remembers with music. Organized with the support of the Japanese embassy to the Holy See, "Mozart's Requiem for Japan from the Vatican" will be held today in the Basilica of St. Paul Outside-the-Walls.
---
A Lenten meditation on the Cross as a place of love, even joy...
Msgr. Charles Pope

When I was younger and through my seminary years, I had usually seen the crucifix and Jesus' suffering on the cross in somber tones. It was my sin that put him there, that had made him suffer. The cross was something that compelled a silent reverence, and suggested to me that I meditate deeply on what Jesus had to go through. Perhaps, too...
---
10 things you need to know today: March 11, 2014...
---
Do cows around the world moo in different accents?
---
Arms wide open: The story behind Rio de Janeiro's famous statue, Christ the Redeemer...
---
Divorced and remarried, the perils of a discussion run by the media...
Andrea Gagliarducci


Cardinal Walter Kasper has called for a Council-like solution to the issue in his presentation during the consistory on the family. This Council-like solution is a reference to the approach taken by the Second Vatican Council to issues like religious freedom and ecumenism. i.e., not to change the tradition, but to create new openings.
---
Holy Father boards bus for six-day Lenten retreat with members of Roman Curia...
---
If the Moon were only one pixel...
---
Tackle temptation or risk ruination: A sermon for the First Sunday of Lent...
---
Pope's Sunday Angelus: "Don't argue with Satan, but defend yourself with the word of God. This will save you"
---
A strong bishop speaks out on porn...
Austin Ruse


I don't remember the first electric moment I saw pornography for the first time, but I do remember how we as little boys in the early 1960s were obsessed with the images in Playboy. I remember how casual it all seemed to be among the adults, though not my own Mom and Dad.
---
Help us Lord! As seen in a cartoon...
---
What this Catholic dad saw at The Lego Movie...
---
The push to normalize polygamy is underway with TLC's 'My Five Wives'
Rebecca Hamilton


First it was Big Love and its top tier talent. Then it was Sister Wives. Now, we've got My Five Wives from TLC. The commentary that I've seen on this show so far has been unalloyed promotion of polygamy. There are no complicating questions or even allusions to hint at a darker side of the misogynist practice of polygamy. It's sell job...
---
From a terrace on the River Seine, to a prison wall at Alcatraz, the fragrance of a martyrs' rose...
---
Get this entire Catholic website on CD-ROM...

The full contents of the New Advent website are available on CD-ROM. It includes the Catholic Encyclopedia, Church Fathers, Summa, Bible and more — and it's only $19.99...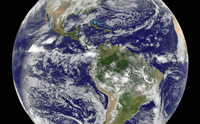 WORLD WIDE WEB
CATHOLIC LINKS
Adoration:
Eucharistic Adoration Directory
Audio:
Lighthouse
-
Audio Sancto
Bibles:
Douay
-
Knox
-
NAB
-
RSVCE
Blogs:
Blog Directory
Bulletins:
Seek and Find
Calendars:
Catholic Calendar
-
Easter Table
Catechisms:
Baltimore Catechism
-
Catechism of the Catholic Church
Events:
Catholic Event Finder
Forums:
Catholics Answers Forums
HHS Mandate:
Becket Fund
Jobs:
Catholic Jobs
Latin:
Ecclesiastical Latin Resources
Latin Mass:
TLM Altar Server Tutorial
-
TLM Mass Directory
Mass Times:
MassTimes
Movie Reviews:
USCCB Movie Reviews
Panoramas:
St. John Lateran
-
Sistine Chapel
Readings:
Today's Readings (USCCB)
Retreats:
U.S. Retreats and Retreat Centers
OTHER LINKS
Cameras:
EarthCam (Live)
-
Aerial Panoramas
Comics:
Calvin and Hobbes
-
C&H Search Engine
-
Dilbert
-
Peanuts
Customer Service:
GetHuman
Fact Checking:
Snopes
Find Things:
Mailboxes (USA)
-
Payphones
-
Phone Numbers
Money:
Missing Money
Privacy:
Do Not Call
Reading Lists:
Hardon
-
McCloskey
-
USLHE
-
Marines
Scanners:
Air Traffic Control
-
Radio Reference
-
Broadcastify
Shopping (Local):
Milo
-
Yard Sales
Tracking:
Airplanes
-
ISS
-
Satellites
-
Ships #1
-
Ships #2
Travel (Flying):
Turbulence
-
VFR Maps
-
SeatGuru
-
FlightAware
Travel (Hotels):
Bed Bug Registry
Weather:
ECMRF (Europe)
-
NCAR/RAP
-
Wind Map
-
National Weather Service (USA)